Electricians in Schenectady NY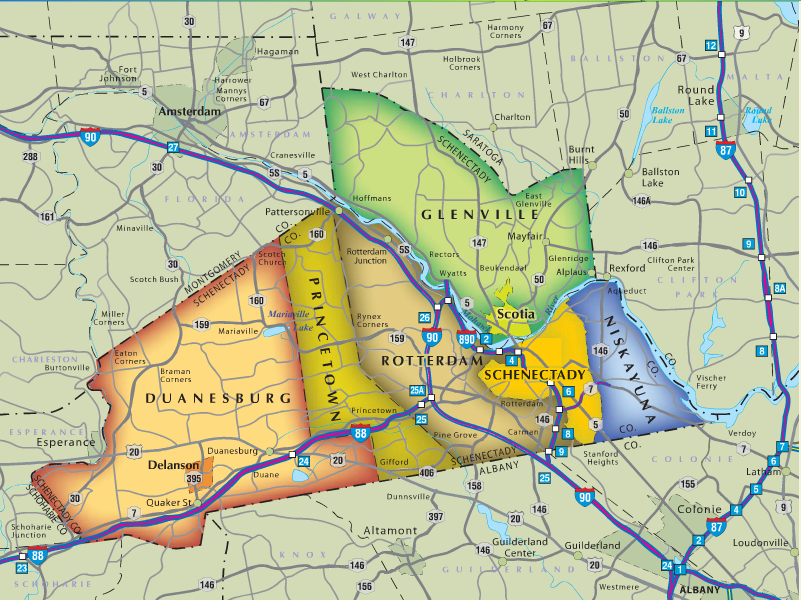 Are you looking for the top rated Electricians in Schenectady NY.  Look no further.  You can search for Best Ratings electricians or Electrical Contractors  in the Yellow Pages, Superpages, Yelp, Angie's List, Timesunion, Yellowpages, HomeAdvisor and others.  However, your Top Electrician will be Capital District Electric.
Schenectady Town Information
Schenectady is a city rich in history and accomplishment. It was here where Thomas Edison founded what would become the General Electric Company, where George Westinghouse invented the rotary engine and air brakes, where the American Locomotive Works once made virtually every steam and diesel locomotive to pull passengers and move freight across our country, and where New York State's first historic district, the Stockade, was named.
Once known as the City that Lights and Hauls the World, Schenectady today is poised for a new generation of growth and opportunity. Since 2004, Schenectady has undergone a renaissance. An expanded Proctors Theatre now hosts large scale Broadway shows in the heart of a reinvigorated downtown. We have welcomed a new hotel, cinema, restaurants, high technology companies, a YMCA, cafes and loft housing in our resurging downtown.   GE has added over 1,000 jobs and major technology companies such as Transfinder and Quirky have expanded in Schenectady.
About Us
We provide Electricians in Niskayuna, Schenectady,  Rotterdam, Scotia, Princetown and Duanesburg.
We perform the following services:
• New Outlets • Computer Wiring • Breaker Box Replacements • Old Fuse Panels to Circuit Breakers • Televisions & Audio Equipment Wiring • Service & Repair • Electrical Boxes • Hot Tubs & Spas Wiring • Generators & Emergency Backup Systems Wiring • Landscape Lighting • Appliance Hook-Ups • Indoor & Outdoor Lighting • Ceiling Fans, Exhaust Fans, Lights, Motors, & Other Units.
Town information: http://www.cityofschenectady.com/
http://www.capitaldistrictelectric.com/  or Call us at: 518-438-7707
osCitas
A full list of Cities we service can be found here!